Permanent Carport Installation
Australian homeowners experience extreme weather almost throughout the year. From soaring high sunlight to harsh cold winds, the extreme external elements can damage your vehicles significantly. In such a case, you need to ensure complete protection of the vehicle and safeguard them from the elements outside. 
One of the best ways to shield your vehicle from outside elements like hailstorms, rainwater, or snowfall is by installing a carport in your front yard or backyard. Installing timber carports in Melbourne can offer permanent protection to your vehicle against extreme weather conditions. Although most residential properties in Australia don't have this outdoor feature installed in their properties. 

If you are contemplating installing a carport on your property, continue reading.
1. Protection for Vehicles
With changing extreme weather and other external elements, protecting your vehicle becomes a must. Any damage to your vehicle can cost you big time. Besides, if you love your vehicle, you will treat it as a prized possession. One of the best ways to ensure the safety of your vehicle is by keeping it in an enclosed space. You can install a carport that will provide complete protection to your vehicle against external elements like rainwater, dust, debris, and extreme sunlight. You can safely park your car in the enclosed space and get the assurance of protection. Additionally, you can also consider installing a carport for other purposes like storing carpentry tools and furniture, ensuring the protection of your motorcycles, or even your boats!
Searching for "carport builders near me"? Call us on 0417 535 032.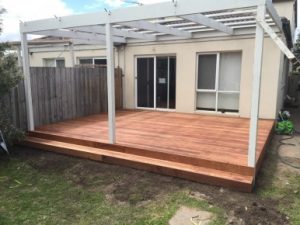 2. Complete Versatility
Another reason for installing a carport is obtaining complete versatility from the enclosed space. You can use a carport for various purposes, including enjoying the warm weather, relaxing, hosting BBQs and other family gatherings. Although most homeowners consider installing a carport to protect their prized possession, using it for other purposes can also be beneficial. Carport offers excellent shelter for storing items prone to wear and tear, such as garden furniture, patio heater, and other handy tools.
You can also consider installing a carport to extend your outdoor area. With carports, the possibilities of obtaining versatile uses are countless.
3. Energy-Efficient Storage 
Most Australian homeowners consider having a designated space for their vehicle, i.e. garage. For complete vehicle protection, a garage might sound like a good option. However, the enclosed spaces have several electrical features which can be energy draining. You would be surprised to know that carports are more convenient and energy-efficient than a garage. The electric door openers and bright lighting in a garage can add to your utility bills. However, your already installed carports will waste zero energy, thereby saving maximum on your financial bills.
Looking for "custom pergola builders near me"? Call us on 0417 535 032.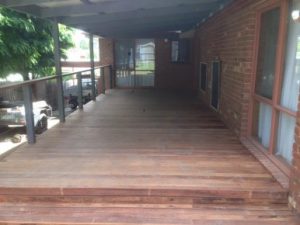 4. Easy Installation
You can have a carport installed anywhere on your property – front yard or backyard. The easy installation feature allows you to place a carport even in your driveway space. You can also move the carport later, meaning if you wish to install it as an extended outdoor feature, the easy to install feature will allow you to do so. However, if you want to keep it in the same place for a long time, you need to consider timely maintenance.
5. Cost-Effective Option
Installing a carport is more cost-effective than building a garage in your home. The materials and additional features considered while constructing a garage can burn a hole in your pockets. Carport, on the other hand, is made from quality materials that are cheaper and more durable. Besides, you get expert assistance to install a durable and premium quality carport on your property.
Searching for "carport construction near me"? Get in touch with us! Call us on 0417 535 032 for a carport installation that works best for your functional and aesthetic needs!