How To Clean Your Deck
All year round your outdoor deck is exposed to certain elements such as sun, dust, moisture, dirt and many more. Therefore, it becomes extremely essential to have your regular deck maintenance, in order to safeguard your furniture from potential damage and decay. The amount of care required to keep your deck structurally sound will be reduced by sprucing it up. Cleaning your deck properly can guarantee that it remains lovely for years to come, allowing you to enjoy it with family and friends. Most deck builders in Melbourne south eastern suburbs generally offer their customers maintenance and cleaning manuals or instructions based on the materials of the deck.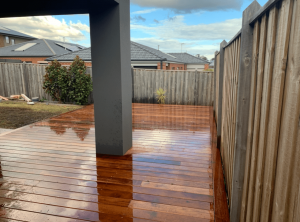 Decks are the most common fixtures in many Australian homes. If you are looking for decking construction near me to find a superior quality fixture that suits your needs and preferences, you can visit us, Bigazz Constructions. We offer outdoor decking services based on your needs and ultimate customer satisfaction. With us, you need not worry about searching 'deck builders near me prices' as all quotes and constructions are done by our best and reliable core team members.
Below in this article, we have mentioned an easy and beneficial step-by-step maintenance and cleaning guide that will help your take correct measures to clean your outdoor deck
Prepare The Surface
It is crucial to first prepare your deck surface before cleaning in order to avoid potential scratches and cracks. Remove everything from the surface of your decks such as furniture, another part of the property, popped nails or screw. However, if it is not feasible for you, then you can also stack everything neatly in the corner of your deck. Moving ahead, ensure to take the assistance of someone else, so that you don't end up hurting yourself in the process. While lifting heavy furniture make sure you don't put much pressure on your knees. 
Sweep the deck 
With the change in season, your deck is likely to catch debris like leaves, pine needles, and dirt on the surface and joints of your deck. Make sure to clean the surface with the help of a cloth or an outdoor broom. You can sweep clean your deck surface on the areas where dry debris has accumulated and for the joints, you can use your outdoor broom to remove all the stubborn dirt and dust off your deck. Moreover, you must ensure to regularly clean your deck throughout the year to prevent the buildup of debris that can adversely affect the conditions of your deck. 
Select the products  
One of the easiest and effective ways to clean your deck is simply with the help of soap water and a gentle cleaning brush. This method can clean the surface of your deck more significantly in comparison to other ranges of products in the market. In addition, it is one of the safest methods. You can notice visible results in no time without having your deck being damaged.
However, not all products are suitable for deck cleaning. Therefore, make sure to read the manufacturer's instructions before using any chemical-based cleaning products.
Wash and Rinse 
The next step is to rinse off the cleaning product thoroughly from the surface and the surrounding region of your deck. While scrubbing your deck, ensure not to scrub too hard so that you don't leave scratches on your surface. 
Maintain

Once your deck is dried and clean, it is a perfect opportunity for you to do maintenance work on your deck. You can apply coating on your deck depending on the material of your deck. This way you can extend the life of your deck and keep it in top condition. 
If you are searching for reliable and the best deck builders near me, contact us today or visit our website for more insight.